Technical Support
(877) SEPAX-US, press 3
TechSupport@sepax-tech.com

Contact Us

|

Sign In

|

Services
---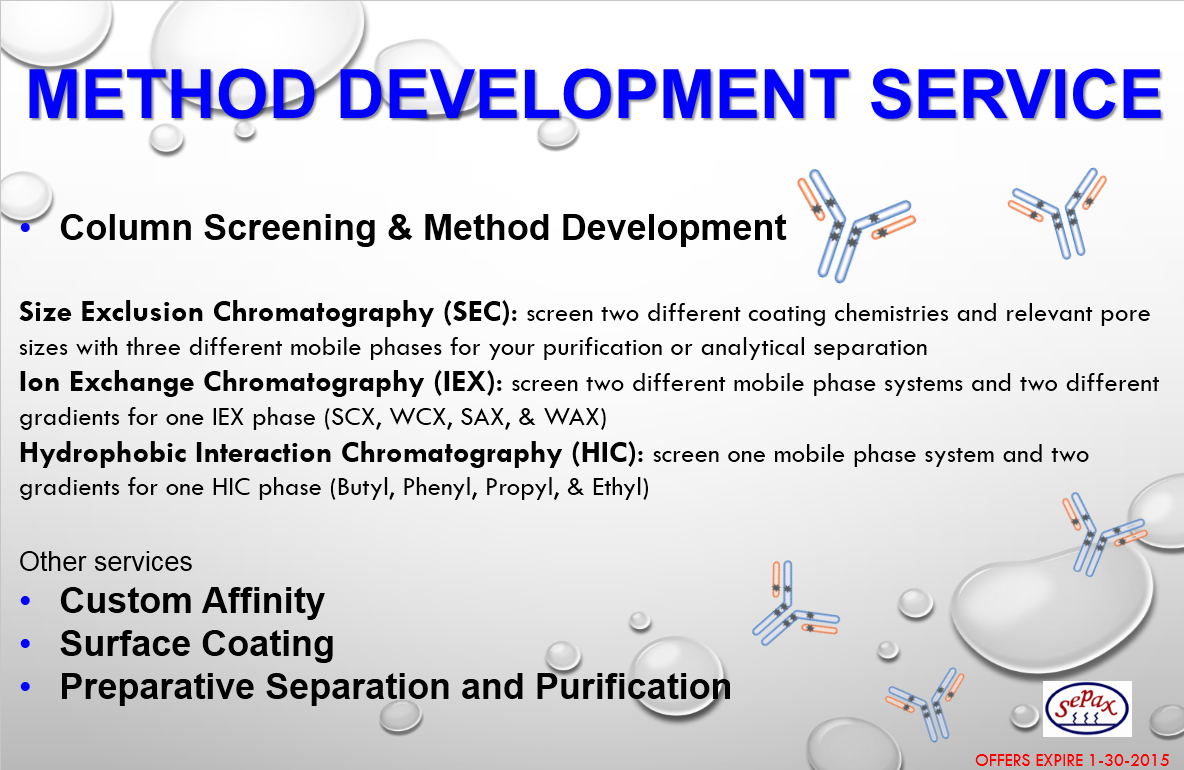 Column Screening and Method Development
Explore Our Column Screening and Method Development Services.
Preparative Separation and Purification
Sepax Technologies provides services in the area of separation and purification of biopharmaceuticals, pharmaceuticals, and natural products.
OEM
Sepax Technologies is willing to work with a business partner on OEM of Sepax's products.
Surface Coating
Our technologies on surface synthesis can make the thin films from monolayers to polymer layers with the surface structure well defined and the thickness well controlled.
---
Request Form
Copyright © 2014 Sepax Technologies, Inc. All Rights Reserved.