Technical Support
(877) SEPAX-US, press 3
TechSupport@sepax-tech.com

Contact Us

|

Sign In

|

Surface Coating
---
Sepax Technologies is a leader in surface chemistry technology. Our technologies on surface synthesis can make the thin films from monolayers to polymer layers with the surface structure well defined and the thickness well controlled. The polarities and the functionalities of the coatings could be readily designed to meet various applications. Sepax offers custom-synthesis of surface coatings for capillary tubes, micro-channels and nano-particles.
Synthesis of well defined surfaces
Monolayer
Hydrophobic
Examples: C30, C18, C8, C4, Phenyl, Fluoro, etc.
Hydrophilic
Examples: Cyano, pyridine, amino, ethylene glycol, diol, imidazole, etc.
Ionic
Examples: Sulfonate (-SO3H, SCX), Carboxylate (-COOH, WCX), Quaternary ammonium (-NR3+, SAX), Tertiary amine (-NR2, WAX), etc.
Mixed Monolayer
Examples: Hydrophobic and Ionic (-SO3H, or -COOH, or -NR3+, or -NR2), etc.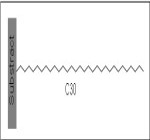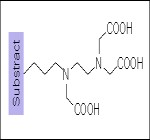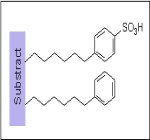 Polymer Layer
Uniqueness
Well controlled thickness: 1-100 nm
Well controlled polarity from hydrophobic to hydrophilic
Examples: Polystyrene, a highly hydrophobic surface; Polyacrylamide, a highly hydrophilic surface
Well controlled chemical properties from neutral to ionic
Examples: Polyethylene glycol, a neutral surface; Polymer functionalized with DEAE groups, a weak anionic surface
Well controlled polymer chain density
Mixed polymer layers
Examples: Hydrophobic and Ionic (-SO3H, or -COOH, or -NR3+, or -NR2), etc.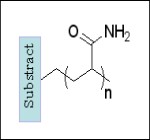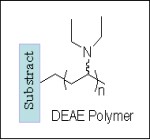 Substracts to Grow Organic Thin Films
Flat Surface
Examples: Si wafers, Glass slides, TiO
2
plates, Au coated glass plates, Plastics sheets, Contact lens, etc.
Particles
Examples: SiO2 micro-particles, PS/DVB particles, Au nanoparticles, Ag nanoparticles, TiO2 nano- and micro-particles, etc.
Porous materials
Examples: Porous SiO2 particles, Porous PS/DVB particles, Porous Polyacrylate particles, Polymer and Glass Membranes, etc.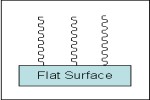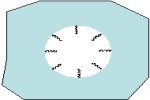 Applications
Anti-fouling
Protein resistance
Chromatographic separation
Micro-channel separation
Protein array
Membrane separation for biological molecules
Nanoparticle functionalization
Contact lens
---
Request Form
© 2016 Sepax Technologies, Inc. All Rights Reserved.