Leader in Biological Separation
---
LC Column Technology

As a manufacturer of the most comprehensive and highest quality LC columns, Sepax has developed a wide range of patented and proprietary technologies in the areas of resin synthesis and surface chemistry that have helped establish them as the leader in chromatographic separation with applications from small pharmaceutical molecules to biological macromolecules to virus separation to nanomaterials.
In the biological separation area, we manufacture the most comprehensive and highest performance HPLC phases and bulk resins. With particle sizes of 1.7, 3, 5 and 10 µm, Proteomix® SAX, WAX, SCX and WCX offer a complete solution for ion-exchange separation of biological molecules. Antibodix™ WCX is specially designed for separation and analysis of monoclonal antibodies with standard particle size selection: 1.7, 3, 5 and 10 µm. Among those products, 1.7 µm Antibodix and Proteomix ion-exchange products are the highest efficiency products in the market.
Sepax Technologies, Inc. developed the most comprehensive size exclusion chromatography productlines for biological molecules, including Nanofilm®, SRT®, Zenix™, SRT®-C, Zenix™-C and SRT®-10. The particle sizes are 3, 5 and 10 µm and pore sizes are 100, 150, 300, 500, 1000 and 2000 Å.
For carbohydrate separation, we have developed a complete productline, Carbomix®, including Carbomix H-NP, Carbomix Ca-NP, Carbomix Pb-NP, Carbomix Na-NP and Carbomix K-NP with the particle sizes of 5 and 10 µm and PS/DVB resin cross-linking degree of 5, 8 and 10%. 5 µm Carbomix products offer highest separation efficiency.
We pioneered CNT™ size exclusion chromatography that has achieved length sorting of single-walled carbon nanotubes. The productlines include CNT SEC-300, CNT SEC-500, CNT SEC-1000 and CNT SEC-2000.
Preparative Columns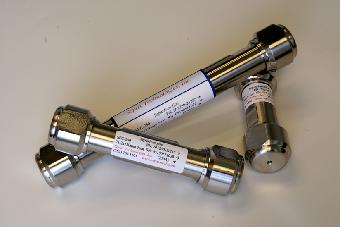 For preparative separation, Sepax developed both slurry packing and DAC column technology that offer preparative columns with the column ID of 21.2, 30, 50, 75 and 100 mm and the length from 50 to 300 mm.
Bulk Media Technology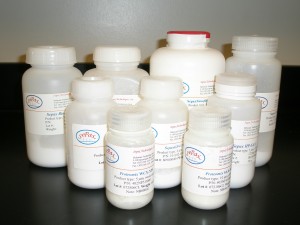 Sepax developed a wide range of bulk media covering both silica and polymer based resins with the particle size selection from 1.7 to 100 microns. Silica bonding chemistry covers C18, C8, C4, C2, Diol, Cyano, Amino, Pyridine, SAX, WAX, and custom synthesis. Polymer resins cover porous and non-porous PS/DVB (PolyRP), polymethacrylate based ion-exchange media (Generik MC-30 and Generik MC-60 QAE, DEAE, SP and CM), and Protein A based affinity media. The production scale is from kg to >10 kg.
Coating Technology for Capillary Electrophoresis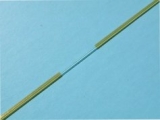 Sepax Technologies has developed a proprietary surface coating technology which initiates polymerization reaction right and only on the surface, allowing us to coat the thinnest available capillary column (down to 15µm in I.D.) from the market place. Our unique process allows us to coat a few nanometers thick polymer film on internal surface of a capillary column uniformly, with neutral, cationic or anionic properties. These coated capillary columns with controlled or reversed EOF provides a very reliable and highly efficient separation (N >1.5×106/m for 20µm ID column) for Capillary Electrophoresis (CE), which applications have been widely used in high-throughput analysis, such as proteomics.
Surface Technology
Sepax Technologies is a leader in surface Chemistry. Our proprietary and patented technologies can be a great asset for your research and application needs. Sepax Technologies has developed a number of unique chemical processes for synthesizing polymeric thin film on both flat and particle surfaces. Our unique process allows us to coat selective neutral, cationic or anionic polymer layers with a controlled thickness from 1 to 50 nm on internal or open surface uniformly.
Separation and Purification of Natural Product Complex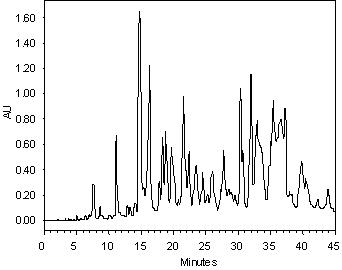 A typical natural plant has more than 300 different species or compounds. Those mixtures are composed of a variety of species from small molecules to natural polymers, such as polysaccharides. It is costly and time consuming to get each of those species isolated and purified. Sepax Technologies has developed a series of practical and cost-effective separation processes to purify a large number of compounds from the extracts of natural products. Each production line isolates and purifies more than 2,000 compounds which are well characterized by LC/MS.
Copyright © 2014 Sepax Technologies, Inc. All Rights Reserved.